DM4ALL
The solution
DM4ALL will provide a fully integrated mHealth management system based on software and hardware (commercial devices) solutions for supporting and managing diabetic patients. The system will focus on monitoring patients' adherence to medical treatment as well as their physiological and environmental variables. It will provide a personalised guidance platform through transmitting measurements to a prediction engine which will give appropriate diabetes management feedback.
Patients will be able to receive optimal medication strategies (through their personalised patient models), while estimated disease progression and evolution will be monitored continuously
Clinicians and practitioners will be equipped with highly novel tools, to perform rapid tests for the customization of new treatment strategies using also patient-specific models.
Expected impact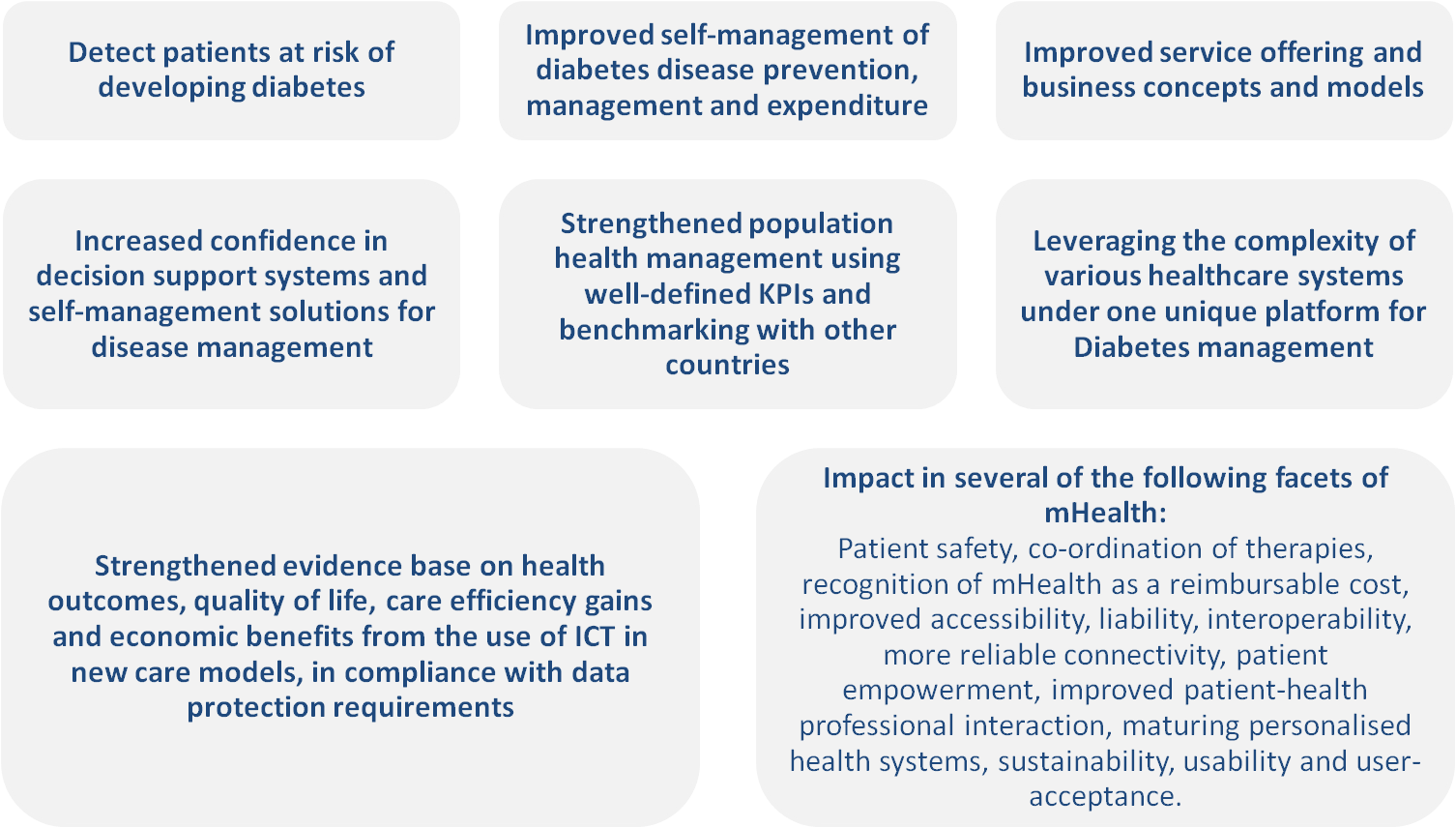 Consortium
Leader
Gnomon Informatics SA (GREECE)
Partners
Promptly LDA (PORTUGAL)
Centre for Research and Technology-Hellas (GREECE)
ERC A.Ş. (TURKEY)
GPI SpA (ITALY)
Medisanté AG (SWITZERLAND)